Maktawae Gundogs Perm.Reg'd
Labrador Retrievers

Quality Show - Gundogs - Family Companions since 1984
email : maktawae.angelfire.com tel: (519) 426-2857
---
<>
>
<>>
<>>
<>>
<>
Foundation Dogs
>

<>>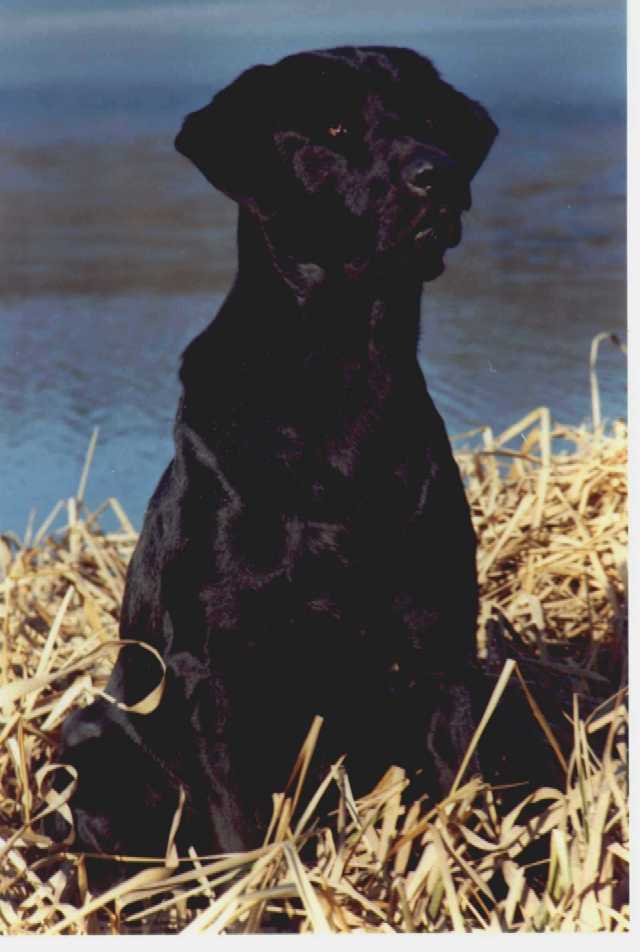 Ruwelli's Lasting Dream Rebel CD.
(Bambur's Black Wellington X Wayruths Angel's Ruby Rose)

Rebel was purchased strictly for obedience and hunting.
A dog to get my feet wet in the world of purebreddogs!
He completed his CD at 1 year of age as well he had placings and CM's
at local training field trials. We still to this day regularly attend these informal
events as a way of getting our puppies accustomed to birds,guns etc.
It was with Rebel that I won the Cedar Keep Trophy with the Labrador Owners Club in
1984 as top Junior Club member. I was just 17 years old at the time.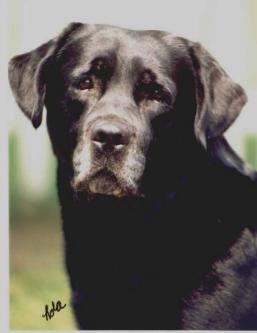 Ch. Oaklea Blackhawk At Maktawae CDX.Am.CD.TT.CGC.TDI.
(Ch. Oaklea Ranger At Hawthorn X Ch.Oaklea Hot Cinders)
July 20, 1984-November 26, 1995
Hawk was a unique, one of a kind, unreplaceable dog. We did everything together, he was indeed
my best friend. He became the most titled dog that Eileen and Ken Grant of Oaklea Labradors had
ever bred at that time. Hawk has multiple Specialty class wins and placements (American & Canadian)
under numerous breeder judges from around the world. He completed his CDX title with scores high
enough to win the Wiley Trophy in 1989 from the Labrador Owners Club and finished his American CD
with 2nd High Score in Class at the Miami Valley LRC. He was probably most well known in the
Veterans showring and was easily spotted in a class by how bouncy he was and how gray he was.